Little details set the tone of your home – start outside with your mailbox!
If you look at your mailbox at the end of your drive – does it tell the story of your home? What if your home is contemporary and your mailbox has a brick surround and screams traditional, or what if your home is really unique and your mailbox is the everyday plastic style from Home Depot? Why not add a pop of flair that hints at the rest of your design style that is likely featured within and throughout your landscaping.
Recently I was asked to source a contemporary mailbox for a client so that no detail was left behind and the entire story was told from entrance to exit at his home. It was really fun looking for resources and finding anything but the ordinary!
Hopefully this sparks a creative idea for you and your home! While a few of these are very unique – there is a mailbox style out there waiting for you.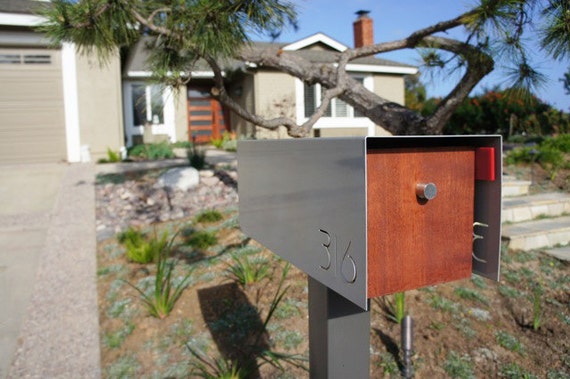 Here is a shot of the mailbox that I recently sourced, I'm in love with the style from Nashville Design Lab
Industrial Vibe
Pop of color, clean lines – A retro modern touch
Sleek and colorful, yet tailored
Farmhouse
Welcome to the Bass Fishing Cabin?