"Indoors-Out" Exterior interior design
As the concept of "outdoors-in" still remains a staple of many current interior design trends, we are also seeing an expansion of this concept to create livable comfortable spaces on the exterior of people's homes as well.  I am dubbing this: "Indoors-Out".  And i'm not talking about a few adironak chairs and some tiki torches.  I'm talking about outdoor rugs and accessories, lighting, and good quality exterior furniture.  People are spending more of an investment in their outdoor spaces to create livable areas outside of their homes.  And with our lack of spring this year- that sounds pretty good to me.  Here are a few inspirational outdoor living spaces and some of my favorite off the shelf items from Ballard: Happy Summer!
Love the hanging fixture and the accessories at the fireplace mantle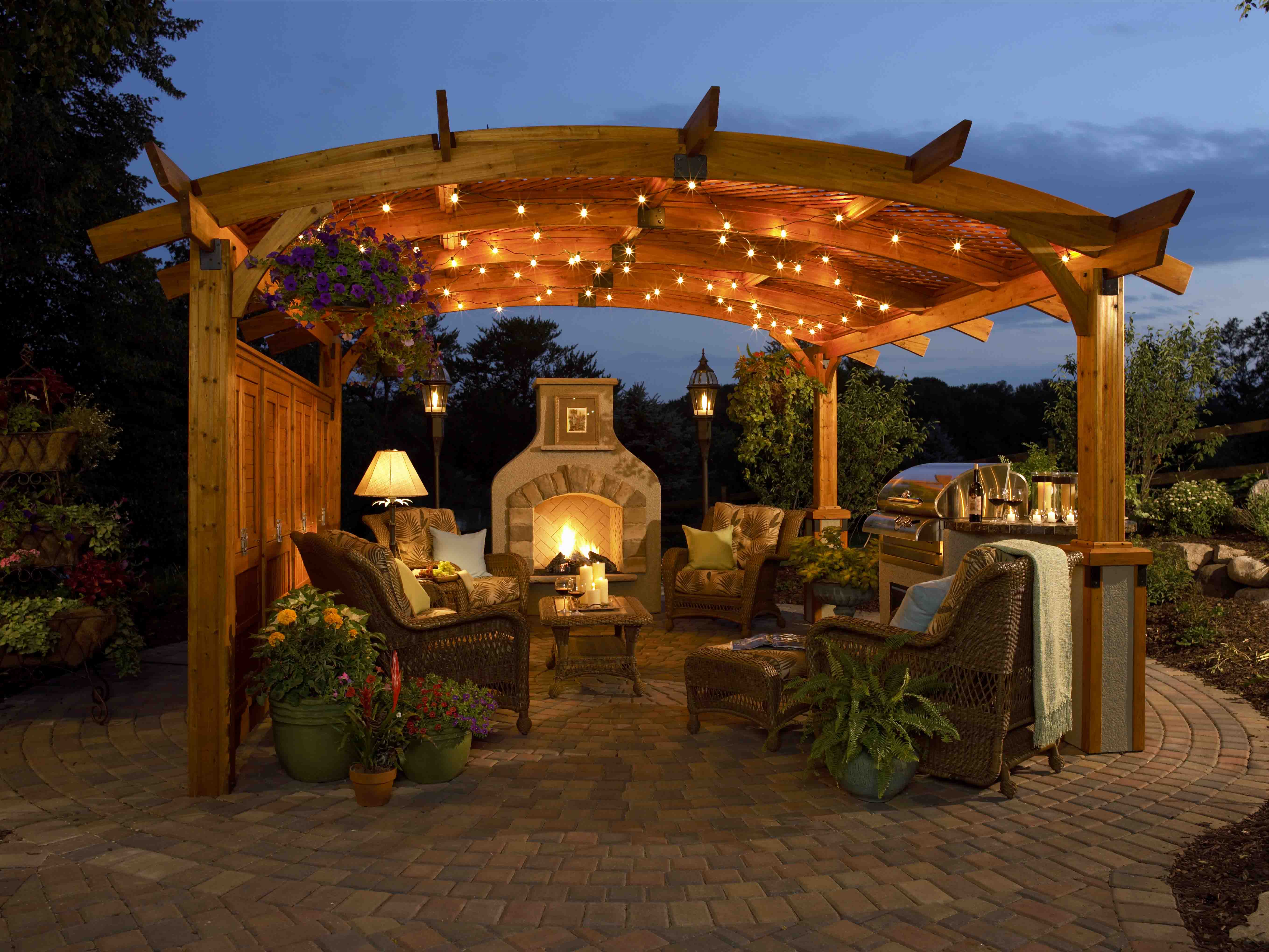 Romantic and cozy atmosphere under a pergola.  I love the string of lights and using potted plants for color.
Love making the most of space by separating areas for lounging, fire-pit, and dining
I have always had a soft spot for porch swings!
Classic garden seat- Love all the fun bright colors it comes in
Love the antique white finish and what a great look for outdoor storage
Love the endless choices for outdoor pillow fabric
Love the patterns and colors available for some softness underfoot outdoors- plus just spray off with the hose!
Still in love with lanterns as a functional way to add candles outdoors
Love adding instant softness with outdoor drapery
Love the more unusual rounded globe shape